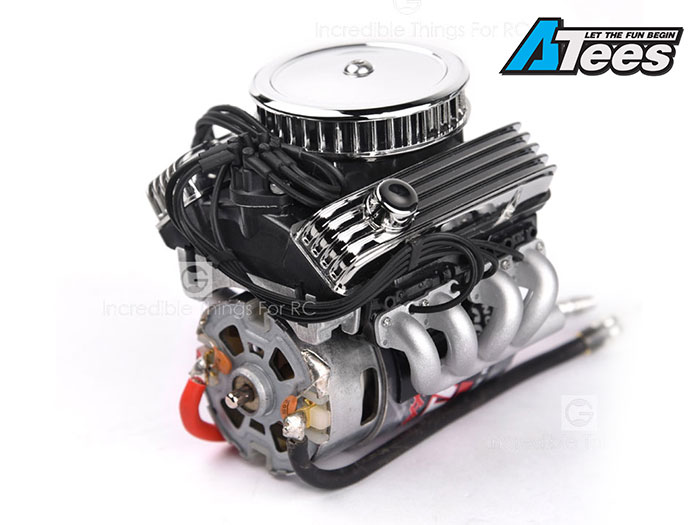 GRC 1/10 Scale Vintage V8 Engine For 540/550 Motors
GRC releases a molded 1/10 Vintage V8 Scale Engine with lots of scale details and looks absolutely stunning. Check it out!
This vintage V8 engine comes with wire cables and very small scale screws for realism. It features a chrome air filter and valve covers. Comes with a CNC machined heat sink with motor mount and electric cooling fan.
Specification:
Weight: 72grams
Fits 540/550 (36mm) Motors
CNC machined heat sink
Electric cooling fan (2-3S lipo)
Part No. GRC/GAX0142A
MSRP $20.79