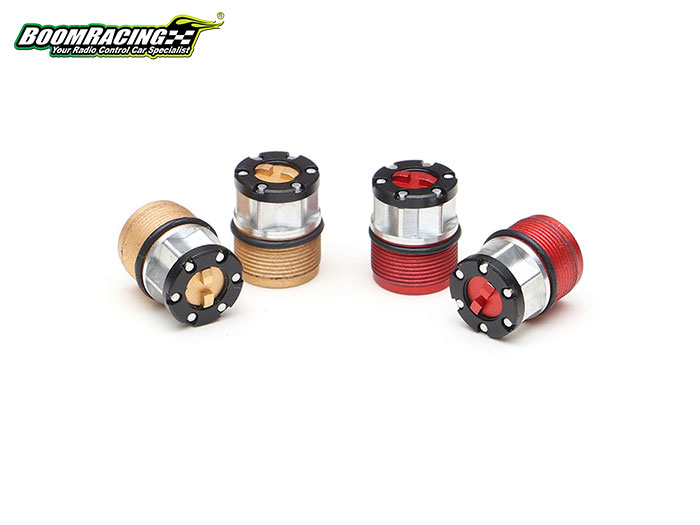 Boom Racing Scale 4WD Center Locking Hub Cover (2)
Boom Racing releases a new scale 4wd center locking hub cover for their 1.55 and 1.9 beadlock wheels.
This new center locking hub fits the stock BRX01 steelies, as well as a few other wheels listed below. They are aluminum CNC machined and finished with beautiful anodized colors.
Available in Gold and Red colors.
Fits:

Includes:
2x Scale 4WD Center Locking Hub (Aluminum CNC)
2x Rubber O-ring